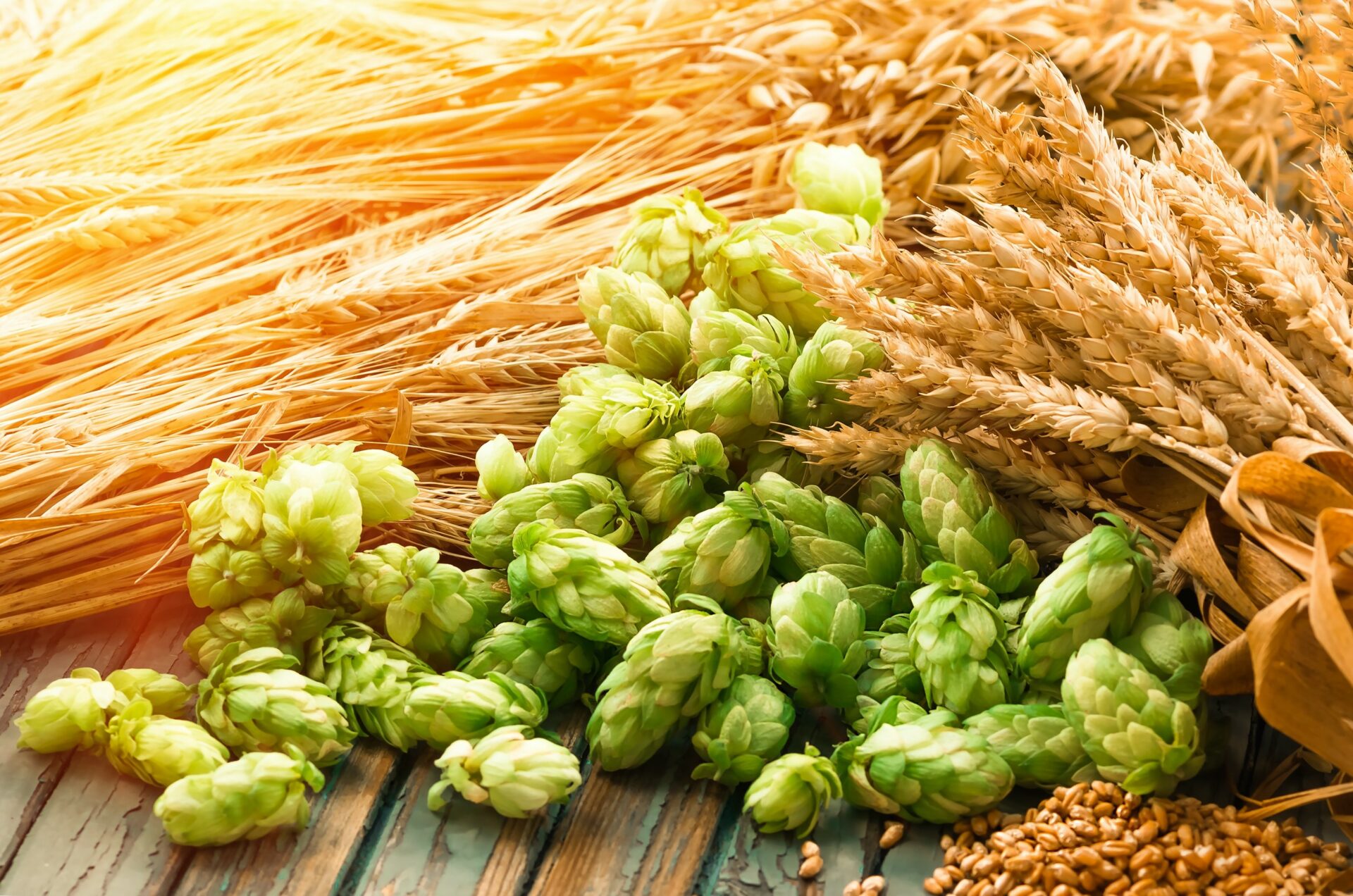 About SBI
Beer remains popular. There are currently more than 800 breweries in the Netherlands, and over 10.000 throughout the European Union. Where one brewery brews classics, the other surprises again and again with beers in all imaginable taste variations. Both types of breweries strive for the same thing: quality beer. And that already starts with the right quality of ingredients…
Every brewer deserves the best quality brewing ingredients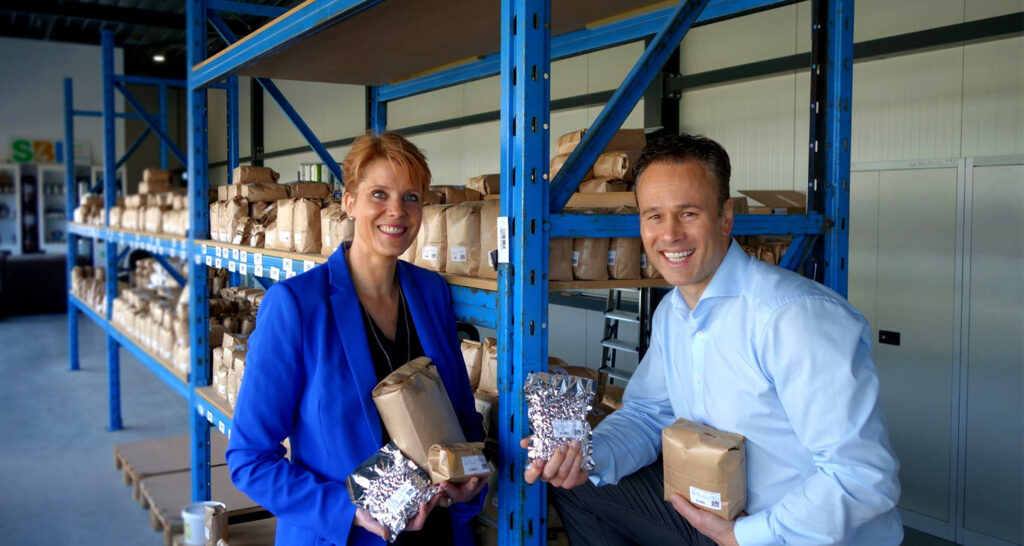 Selected Brewing Ingredients – SBI is committed day in and day out to providing breweries across Europe with the best selected ingredients. As a personal purchasing partner, we offer competitive prices and fast delivery. That, plus good customer service, characterizes SBI as a company.
One-stop shopping simplifies the purchasing process for brewers, so that they can focus on what they do best: brewing great beers.
We listen to the wishes and needs of the market and think along with the breweries. We have been doing this since 2009
We supply quality ingredients from A-suppliers to all professional (micro) breweries, with VAT number.
For breweries with a larger brewing capacity, SBI is of added value to offer 'small' quantities of raw materials. From 5 kilograms of hops and 25 kilograms of malt, falkes, sugar etc. we are pleased to help you.
From now on, home brewers can also brew with the same quality ingredients as professional (micro) breweries thanks to the introduction of our subsidiary; SBI Homebrew.
"The finest ingredients selected for you!"
Quality, quality, quality
No matter how good the brewing installation, the brewer and the recipes are, in the end only the best quality ingredients will make that award-winning, tasty beer. Whether it's a classic pilsner or an imperial pastry stout, good ingredients are essential.
We keep our stock of hops (with no less than 90 varieties) in specially conditioned cooled storages. Our range of malts and grains includes at least 120 varieties, which we keep in the best possible condition in our modern climate-controlled warehouse.
We only work with the best suppliers. From traditional Dutch companies to suppliers from all over the world. Through certification, we guarantee the high quality of our range. Product analyses ensure even more transparency.
Fast, reliable delivery
During brewing, there is nothing as frustrating as not having enough ingredients in the brewery. Next-day delivery from SBI is therefore a huge outcome.
We have been working with logistics partner Dollevoet for over 12 years. Orders placed before 12 noon will usually be delivered the next working day (within the Netherlands). For Belgium and France this is usually 48-72 hours on weekdays.
We try to supply other European countries within 5 working days.
Customer Service
After you have placed an order, we will always (unless otherwise agreed) contact you by telephone. Our colleagues from Customer Service will check your order with you and discuss the delivery date and time.
Our Customer Service is also available for other questions. We will be pleased to help you.
Sustainable entrepreneurship
Since October 2018, SBI has been based in Veghel (Brabant, the Netherlands), right in the middle of the top region in Agrifood. The office building and warehouse were completed in the same year and comply the strictest environmental requirements.
Sustainable solutions are applied, such as a warmth pump to cool and heat the entire office. This climate-friendly approach is carried through as much as possible in our entire business operations. Besides, we are Skal-certified and our product range includes more and more bio-products.
Over 12,5 years of knowledge and experience in the brewing ingredients market
How it started…
12,5 years ago, the beer brewing market was quite different. The number of participants was limited. (Micro)breweries purchased ingredients either in full trucks or in very small volumes. There was nothing in between. 'Filling that gap' became the mission of Selected Brewing Ingredients BV.
Pieter van Rooij started storing malt and hops on the farm. Think of brands such as Holland Malt and Dingemans, and hops from Germany and Belgium. A logical step considering Pieter's agricultural background and years of experience in the malting industry.
From day one, next-day delivery (in the Netherlands) was a fact with SBI, and quite unique in the B2B market. With this logistic service, and by listening to the breweries, the assortment has grown enormously in width and depth over the years..
The storage has therefore been moved several times to other, larger locations such as a former mushroom production hall and various buildings on an old military site in the middle of the woods. The 10th anniversary of Selected Brewing Ingredients was celebrated with the opening of the new company premises (2018) in Veghel, Brabant..
The most recent development is subsidiary SBI Homebrew. October 2020 the webshop for homebrewers was launched..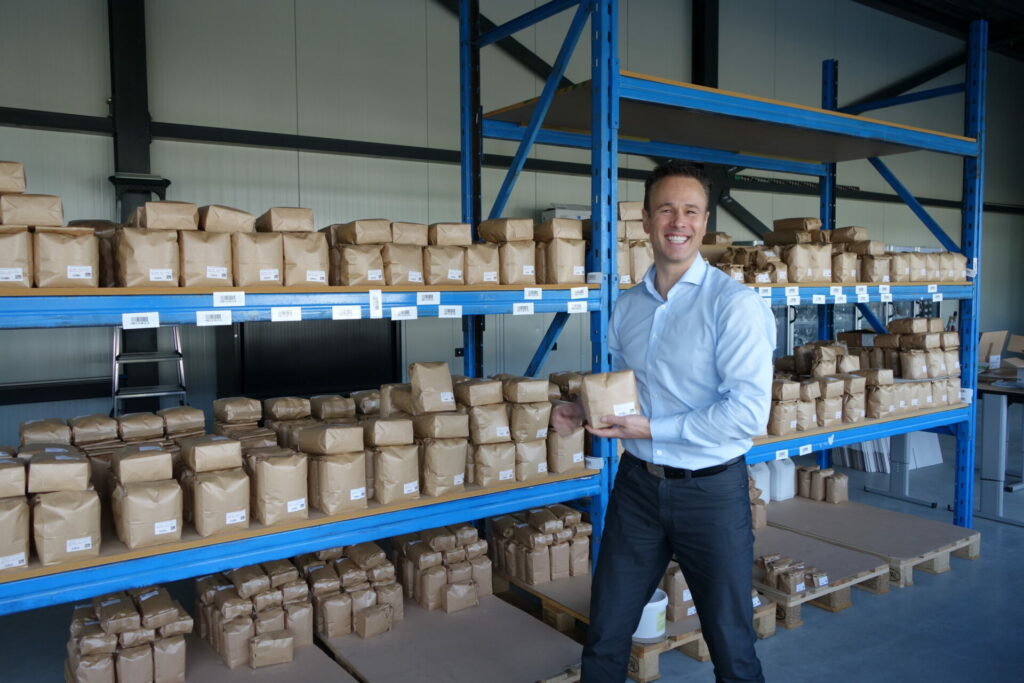 SBI benefits
This is why you choose Selected Brewing Ingredients:
12,5 years of knowledge and experience in the brewing ingredients market
selection of quality products from A-suppliers
wide and deep range of ingredients and aids
good quality/price ratio
good customer service, customisation and personal approach
placing orders quickly and efficiently on the SBI website
fast, reliable delivery – we take care of the logistics, and this at competitive transport rates
MEET THE TEAM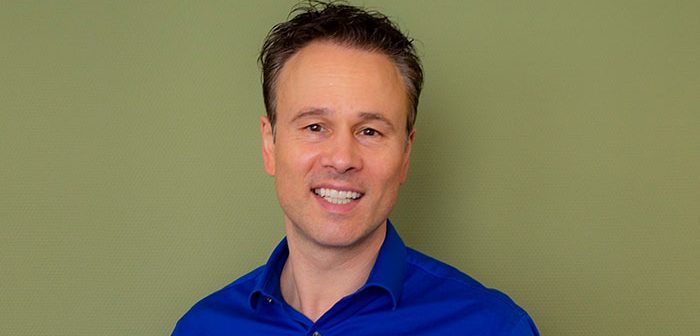 Pieter van Rooij
DIRECTOR | OWNER
E: pieter@sbi4beer.com
Present: Mo, Tu, Wed, Th, Fr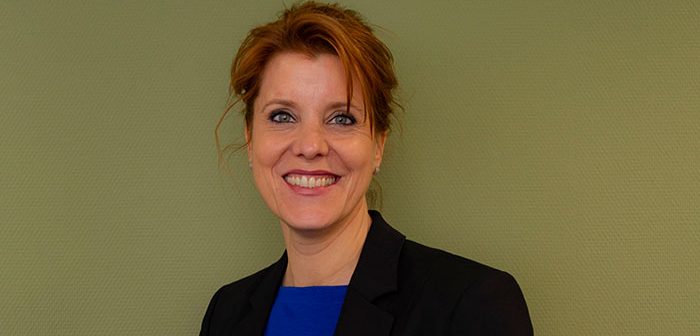 Marloes Stobbelaar
MANAGEMENT | HRM
E: marloes@sbi4beer.com
T: +31413-783845
Present: Mo, Tu, Wed, Th, Fr
Lieke Peters – Verheijen
FINANCE | PURCHASING
E: lieke@sbi4beer.com
T: +31413-783890
Present: Mo, Tu, Wed, Th, Fr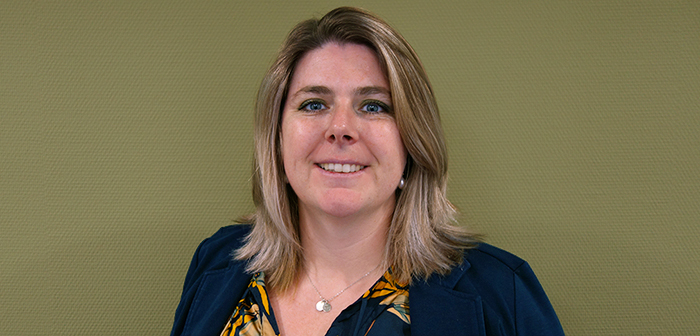 Greet Lathouwers
FINANCE
E: greet.lathouwers@sbi4beer.com
T: +31413-783894
Present: Mo, Wed, Fr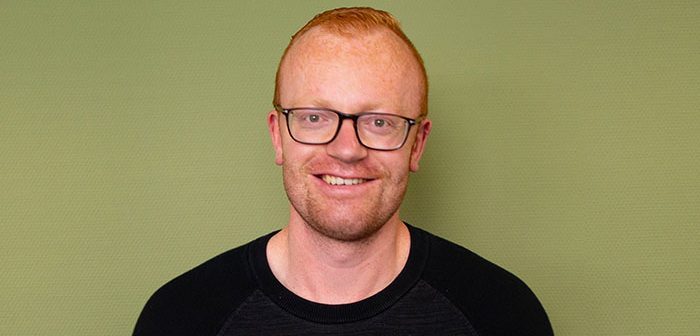 Martijn van de Rijt
FINANCE
E: martijn.vanderijt@sbi4beer.com
Present: Mo, Tu, Wed, Th, Fr
Sanne Bergmans
WEBSHOP | COMMUNICATIONS
E: sanne.bergmans@sbi4beer.com
T: +31413-783860
Present: Mo, Wed, Th, Fr
Patrick van Halteren
LOGISTICS
E: logistics@sbi4beer.com
T: +31413-783870
Present: Mo, Tu, Wed, Th, Fr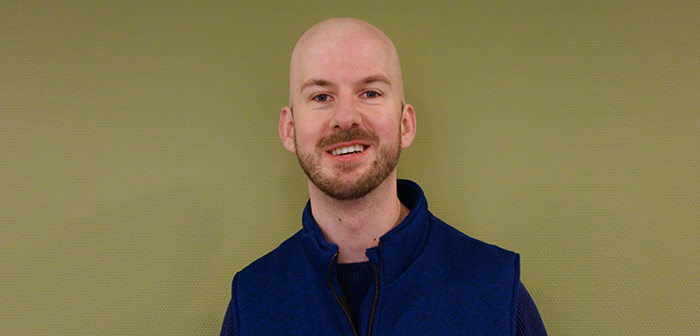 Nick van Gameren
LOGISTICS
E: logistics@sbi4beer.com
T: +31413-783870
Present: Mo, Tu, Wed, Th, Fr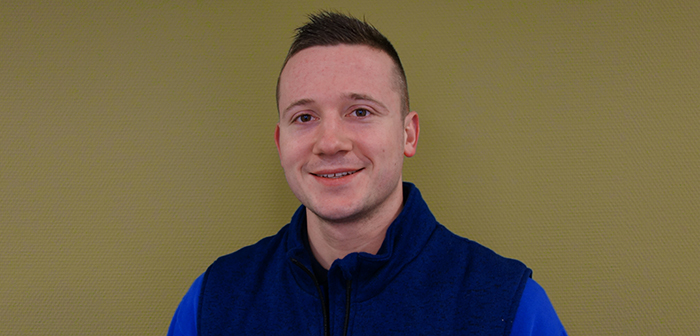 Michiel Hendriks
LOGISTICS
E: logistics@sbi4beer.com
T: +31413-783870
Present: Mo, Tu, Wed, Th, Fr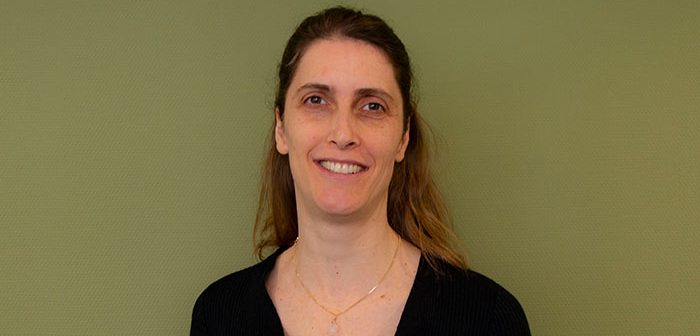 Marloes van de Wiel
CUSTOMER SERVICE
E: marloes.vandewiel@sbi4beer.com
T: +31413-783883
Present: Mo, Tu, Wed, Th, Fr
Bart Mekes – Martinez Contreras
CUSTOMER SERVICE
E: bart.mekes@sbi4beer.com
T: +31413-783886
Present: Mo, Tu, Wed, Th, Fr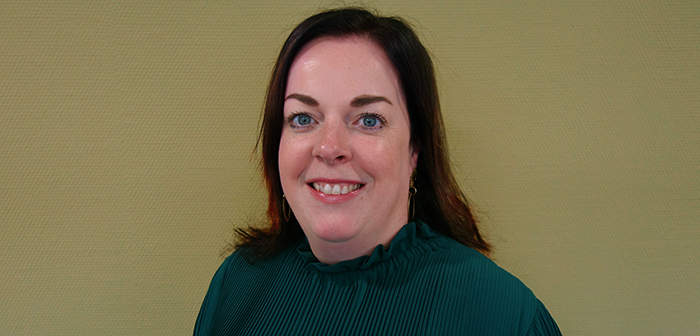 Janneke Derks
FRONT OFFICE
E: janneke.derks@sbi4beer.com
T: +31413-783880
Present: Mo, Tu, Wed, Th, Fr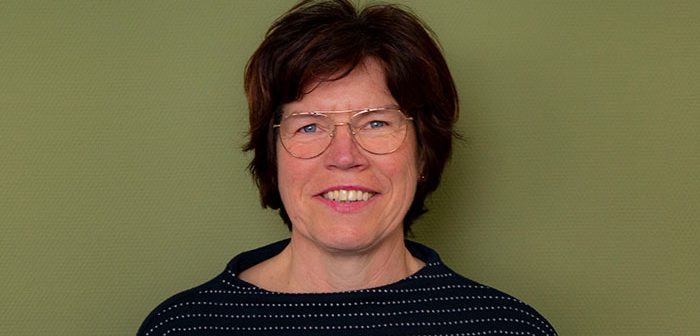 Anja Keunen
FACILITIES
E: anja.keunen@sbi4homebrew.com
Present: Tu, Th