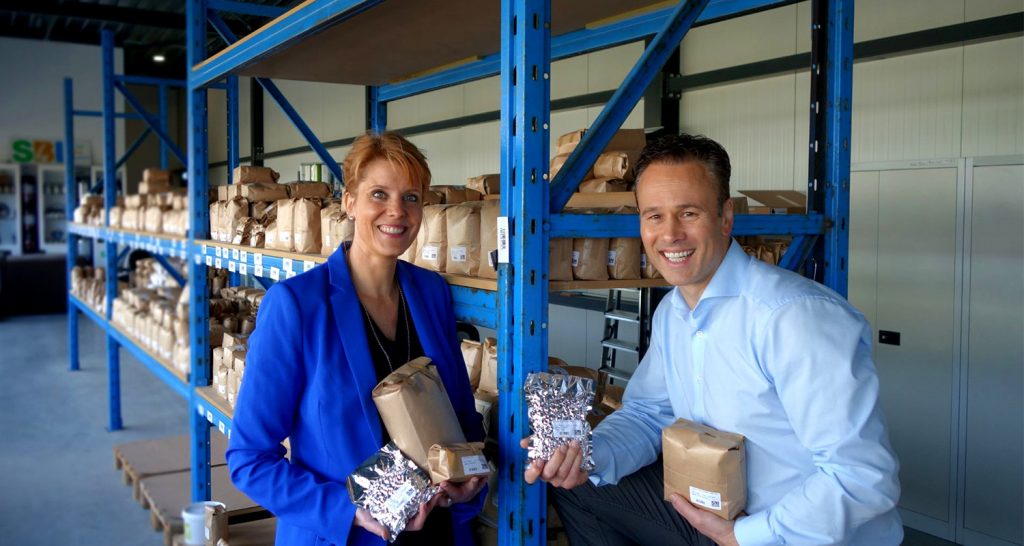 New : SBI Homebrew – the online shop for (home)brewers
2 years ago
26-10-2020
Craft beer is very popluar. Beer tasting aswel as brewing beer in your own kitchen. For many beer aficionados 'Home brewing' is a serious hobby, or even a first step towards their own brewery. This requires good quality raw materials, which is why Selected Brewing Ingredients BV comes up with 'SBI Homebrew BV'. The same quality of malt, hops and yeast as professional breweries, but available in smaller packaging.
ONLY THE BEST QUALITY
It is a true art to brew a good quality beer. It takes a lot of time and perseverance to master the technique of brewing beer. Using good equipment and having the right skills are important, but not just that. If you are going for the highest class, you need the best quality brewing ingredients.
"Quality is an important focus for SBI; this applies to the ingredients we offer, but also to our customer service. The home brewing market is getting more and more serious. We want to participate by offering the same quality ingredients that 'our' breweries use. Think of breweries like; Kompaan, Frontaal, Jopen and Het Uiltje. SBI Homebrew is a logical move for us given the current market," says Pieter van Rooij – founder and owner of Selected Brewing Ingredients BV.
As a subsidiary of Selected Brewing Ingredients, SBI Homebrew benefits from more than eleven years of knowledge and experience in the brewing ingredients market and the scale of purchasing. The SBI Homebrew range is extremely broad with at least 100 types of malts and grains, over 40 different yeasts and no less than 90 hop varieties – and these are just the 'basic' ingredients for making beer.
ONLINE SHOPPING, WITHOUT HOPPING
In the online shop www.sbi4homebrew.com, home brewers can use smart filters to find all the products they need (to brew that one beer) in no time. From a classic Dutch pilsner malt and a traditional German Weizen yeast to the latest American hop varieties or a strong lactic acid bacteria. All packed in volumes suitable for brewing small batches of beer.
Sachets of yeast (11 grams). Malt available in 250 gram, 1 kilogram and 5 kilogram packs. Hop pellets or leaves available in 100 and 200 grams. Also for smaller batches of 1000 litres, packages of 1 or 5 kilograms of hops are available.
The constantly expanding assortment will soon include professional cleaning and disinfection products, bottles, crown caps and packaging materials. This makes SBI Homebrew an ideal 'one-stop-shop'!